Etablissement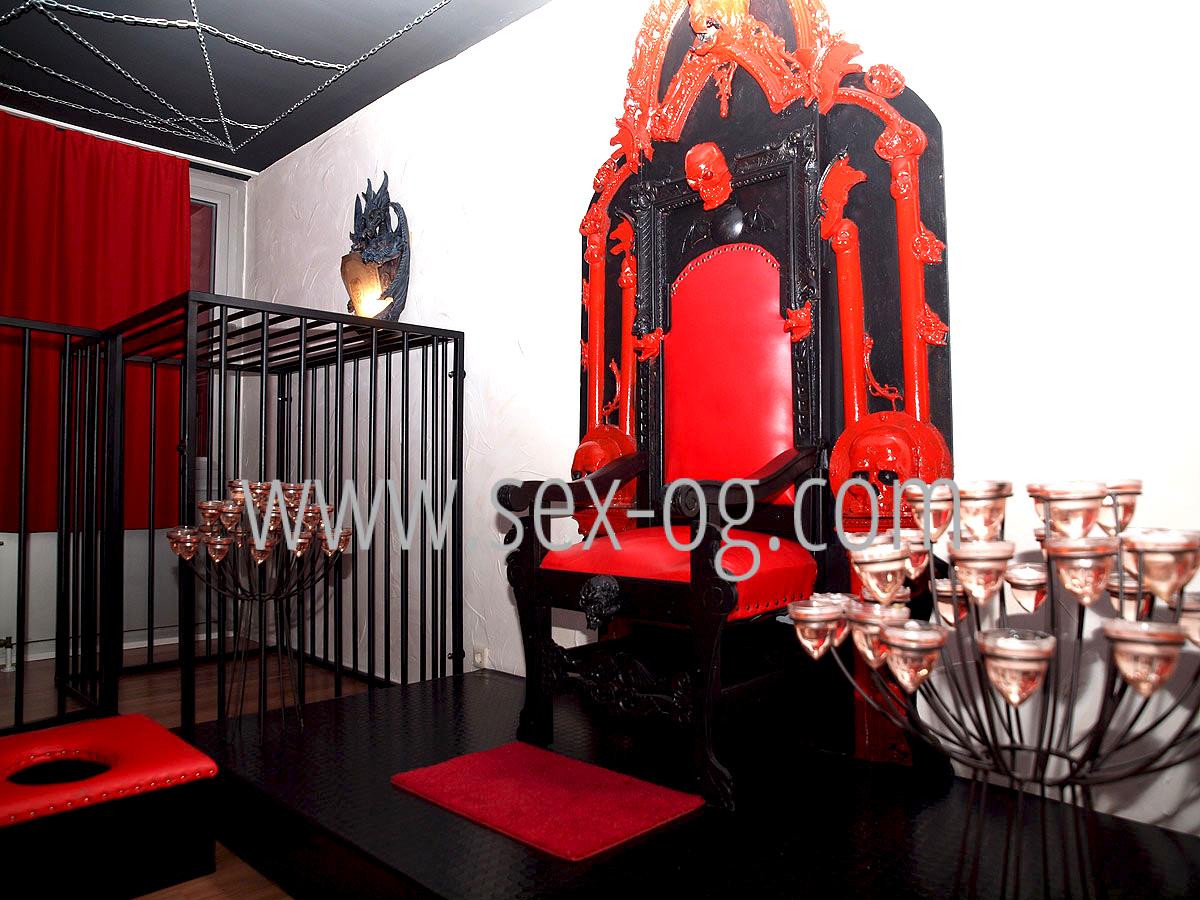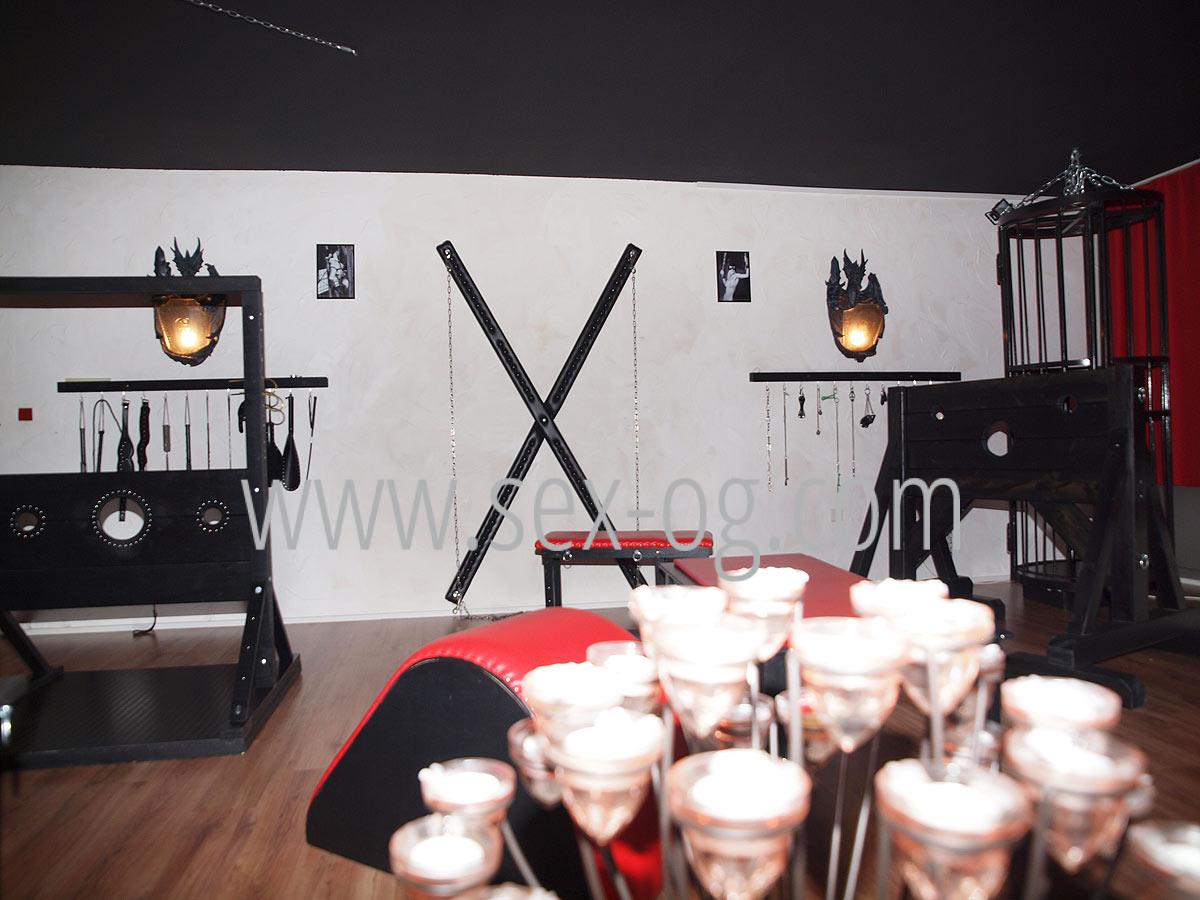 Our SM studio is kitted out with all the equipment and accessories that will delight your slave's heart. Your mistress will welcome you on her specially made throne, in order to subordinate you by the cross, in a standing or suspended cage, on the punishing buck, the handcuffing table or by the pillory etc!
She will punish you with an array of accessories such as chains, whips, canes, foot and handcuffs etc. made of a variety of materials, until lust overcomes the pain! After you have expressed your preferences, she will do what she wants with you, whether it is soft punishment, role play, foot eroticism, candle games etc. until the beating of your heart drowns out your whimpering! … can you hear the gentle song of the whip? …
In order to be as well prepared as possible and to ensure that your wishes come true, it is absolutely essential to arrange an appointment by telephone! Discretion is guaranteed.